Leak Troopers are the leading leak detection specialists in the industry!
We work with Licensed Master Plumbers who have in-depth industry experience, unrivaled knowledge, top tier professionalism and state of the art technology. From single family homes to high-rises, condos and everything in between – our professionals are equipped, determined and highly experienced to find the leak regardless of what it takes. We're equipped to repair most leaks immediately on-site and can schedule for all major repair scopes to be executed with minimal downtime. Our expert leak detection specialists are among the most experienced and seasoned technicians in the industry. Simply put, you can't find a more qualified, knowledgeable team anywhere else.
What Our Clients Say About SeniorCare?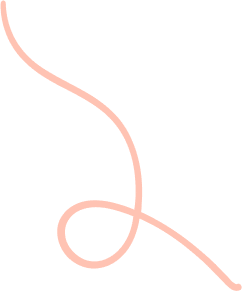 WE SERVE ALL OVER SOUTH FLORIDA!
We are proud to offer plumbing services across South Florida. With experienced technicians, the latest tools and technology, and an unwavering commitment to customer satisfaction, we ensure that all of our clients receive top-notch service.
Frequently Asked Questions
Our expertise extends throughout residential and commercial plumbing needs, from simple repairs and replacements to more complicated projects requiring specialized attention. We are adept at unclogging drains and disposals, installing fixtures such as toilets, sinks, faucets and dishwashers, and repairing pipes. We will also take on larger jobs such as water heater installation or tankless systems that require professional expertise.
What types of leaks do you detect?
We can detect any type of leak, from water, to sewer and gas. Our sophisticated technology allows us to identify the source and location of the leak quickly and accurately. This is particularly useful when it comes to preventing extensive damage caused by water, sewer or gas leaks.
Do you offer emergency services?
Yes, we offer emergency leak detection services! Our team of highly trained professionals are available 24 hours a day, 7 days a week to help you identify and fix any leaks that may have sprung up in your home or business. We use the latest equipment and technology to detect even the smallest of leaks before they become a bigger problem. Our technicians can quickly and accurately detect hidden leaks in hard to reach areas such as walls, ceilings, crawlspaces, floors and outdoor spaces.
How much does leak detection cost?
Leak detection costs $79-$525+ depending on the size and complexity of the area in need of inspection. Generally, if the leak is small and localized to a specific area, such as a single pipe or valve, then the cost may be relatively low compared to larger systems. However, if there are multiple leaks or if the source of the leakage is unknown and requires extensive searching for its location, then prices can quickly rise.
Do you serve residential, commercial, or both types of properties?
Yes, we do offer leak detection services for both residential and commercial properties. Our team of experienced technicians is equipped with the latest tools and technology to quickly identify any potential water leaks, allowing us to act fast and help prevent further property damage.